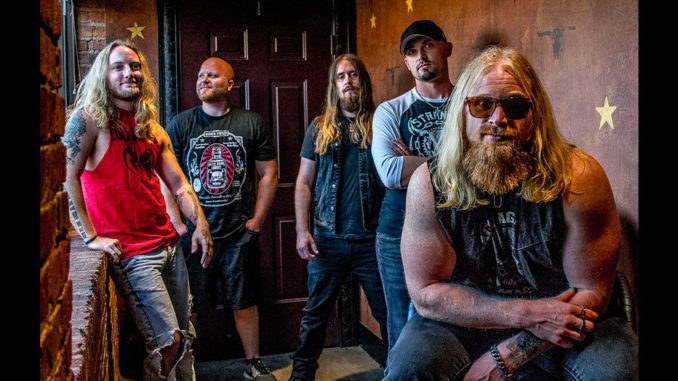 Blacktop Mojo's Under the Sun is a fusion of amazing influences that create something special that anyone listening to the record will fall in love with.
Blacktop Mojo comes back in burning with Under the Sun and all the way through is a pure explosion that someone that appreciates decades of influences' in a fusion that is also original. This brand new record is the Blacktop Mojo that everyone loves, but they have turned the volume up to 11 with a musical roller coaster that is so much fun. Every song is blended with emotional vocals that are perfect with the rhythm and flow of the music. From the intro track "Lay it on Me," which is full of energy, to songs such as "It Won't Last" which, can be best described as beautifully heavy, and we are also treated with an all-around great performance as this track is one of the stand out tracks on the album.
The music on this album is all executed well and treated with love. You can hear it in every song. Blacktop Mojo has set the bar as far as a well-rounded hard rock album. There are heavy and raw tracks that will make anyone want to headbang while also including tremendously written ballads. One thing that stuck out about the album was that it felt like every song on the album was treated with care and well-written, every song sounds complete.
Life happens to the best of us, that's the theme lyrically. Under the Sun touches on a little of everything from relationships, standing up, or enjoying life and once again, has so much emotion in every lyric and powerful notes. This technique makes the album even more personal and helps to reach out to the listener. One of the most notable would have to be "Can't Sleep," which combines all these stated qualities into one.
In conclusion, this album is the entire package. Under the Sun takes everything that Blacktop Mojo has already done and created an even more evolved sound. Lyrically, the album is a masterpiece because each song has meaning which is something that quite a bit of newer music lacks. Every song contains well-produced music and not a single song can be considered filler. Blacktop Mojo are on fire and are here to stay in the rock and metal world.
Under The Sun is out today.